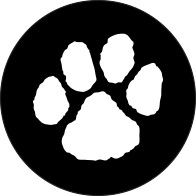 Bringing your dog on your holiday vacation with you just adds to the fun and alleviates the worry of not knowing what is happening with your dog while you are on the road. It is important to do your homework on dog travel. Planes and cars are not designed with dogs in mind and you need to know what to expect when you reach your final destination. By planning your dog travel ahead of time, you can make your vacation a truly relaxing time for you and your dog. Here are the best dog travel tips from your mobile vet in Los Angeles:
Crating Your Dog For Travel
It is natural to feel bad about crating your dog. After all, you most likely wouldn't want to be crated but don't project your feelings onto your dog. They actually don't mind the crate and some even feel safer in one.
The most important thing you can do is make sure your dog has been well exercised before he/she goes in the crate. If they have burned off excess energy, they will be more inclined to rest.
Make sure there is nothing in the crate that can harm your dog. Leashes and loose collars are especially dangerous items that could present a strangling hazard.
Keep your energy positive. Don't present the crate like it is a prison. Show the dog the crate and open the door. Don't shove the dog in the crate. Let them go in on their own and only when they are comfortable should you close the door. Walk away with good energy and positive body language.
Come back in fifteen minutes. This will work to ease the dog's separation anxiety next time you crate them but don't take them out of the crate. Just open the door and let them come out when they are ready.
Driving With Your Dog
It's usually a good idea to crate your dog when riding in the car. You'll be less distracted while driving which is safer for both of you. It also prevents your dog from becoming a projectile if you have to stop fast, also reducing the chance of injury for both of you. To prevent motion sickness, don't feed your dog a lot before the trip.
Taking Your Dog On An Airplane
The first thing you need to do is check with the airline for their rules regarding pet travel. Many require a health certificate and may have other rules you haven't thought of. You don't want to be surprised at the airport! Your dog will almost certainly be traveling in a crate and it will probably make everyone's lives easier if you crate your dog before you enter the chaos of the airport. If your dog isn't flying with you in the main cabin, do not have a big goodbye scene because it will only upset your dog.
Traveling with a dog can be a fun experience for both of you. Just remember to be prepared as possible wherever you go. Don't forget to make sure your dog gets plenty of exercise and above all, of course, be calm. A balanced dog makes the best travel companion.